School marketing
Lead acquisition & automation
User powerful and customizable web and mobile apps to automate the school discovery to school enrollment process for parents.
Advanced analytics & insights
Capture lead insights that'll help drive decisions to maximize admissions.
School listing management
Reach out to parents in the city with a buzzing school listing.
Manage leads efficiently and effectively through a smart automated system.
Create a buzz by offering school admission discounts partnering with 100+ leading retail brands in the country.
Generate referrals from leads through buzzapps' unique rewards and incentives program that YOU manage.
Lead engagement made easier with in app chat and video and audio calls.
Manage all appointments and tasks with Buzzapp's smart task and appointment manager.
Story board - Publish stories
Weave a story out of regular school activities. Engage your audiences.
Admissions form marketing
Complete admission cycle digitally, provide secure, convenient online option for parents.
Scan & go paperless admissions
Say no to filling long enquiry details. Simply scan a QR code and save all lead details in a breeze.
Manage all appointments and tasks with Buzzapp's smart task and appointment manager.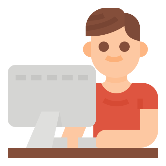 School Management Features
Crafted for school administrators empowering them to turn every mundane administrative task as an opportunity to create stakeholder-engagement with teachers, parents and students. Not just another school CRM!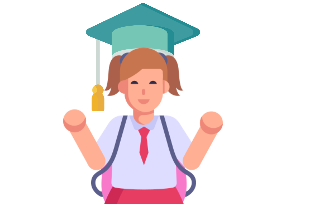 Academic Management Features
Manage academics in your school on buzzapp focusing on the most value-added academic tasks that create a buzzing school eco-system for parents, teachers and students.
School management software is the set of instructions that assist in managing day-to-day administrative and educational tasks of the school. However, before making a purchase, a school should always look for the school management software features.
Choosing the right software for school is easier said than done. With so many software and packages in the market, schools struggle to choose the one that will meet their expectations.
Thus, schools must avoid rushing into selecting software before doing proper research on the school management software features. It is necessary to identify the needs of the school, the cost involved and the learning curve of the involved stakeholders. As there are many free school management software available in the market, choosing the right one will require your due diligence.
Generally, it is the features of the school management software that decide its functionality in meeting the needs of any school. Thus every school must focus on the features provided by any software.
So, let us look at the features that modern and good school management software must provide -
Every school wants to communicate and engage with prospective students or their parents. And today's generation prefers to know about the school and its services through online research.
And as the students engage with the online school content, schools can track their behaviour and preferences with the help of the software.
And this is possible only due to the advanced analytics feature of the school management software. It allows the analysis of the gathered student data focussing on demographic, social and behavioural information for translating it into actionable insights.
This data can later be used to drive targeted marketing campaigns. Thus, it enables keeping the students interested which also assists in increasing the admission rate.
Once the school has acquired leads from various sources, it is necessary to manage them efficiently to prevent lead leakage or duplication.
With the Lead Management feature of school management software, all the acquired data is centralised and managed which assists in verifying and prioritising the leads. This, in turn, saves the unnecessary time and resources spent on lost opportunities thereby assisting in bringing down the lead acquisition costs.
One of the crucial school management software features is to assist the schools to reach out to their prospective students. Good software allows the school to list itself such that parents and students can easily discover the school, thereby providing an online identity.
Word-of-mouth is still one of the most successful marketing strategies used by many schools. And nothing can be more welcoming for a school when software can help them manage their referral marketing initiative.
With this school management software feature schools can manage the rewards and incentives for generating referrals. Thus, it enables a school to empower its advocates to expand its reach.
To rise above the competition, schools would like to offer cashback discounts to reward or incentivise school admissions. However, managing the entire cycle of the discount program manually is difficult.
Instead, a school management software feature that assists in school admission discounts not only makes the entire program manageable but also saves a lot of time and effort involved.
The communication gap is one of the most challenging problems faced by schools with a traditional approach. And this significantly impacts the learning outcomes of the students.
With conventional modes of communication becoming obsolete, the in-app communication feature provided by school management software acts like a uniform platform for communication. This leads to enhanced communication and interaction between various stakeholders like the school management, teachers, students and parents.
On a daily basis, the school staff is required to answer innumerable queries posed by prospective students or their parents. However, the traditional way of answering queries by attending calls and discussing a slot for an appointment can make the process excruciatingly tedious for both parties involved.
Instead, the Appointment Management feature provided by some free school management software assists the school to allow prospective students to see the available appointment slots and book them accordingly.
Every year, schools organise a range of activities where students can showcase their skills and talents. However, this information remains highly restricted to the existing students and their parents.
With this school management software feature, schools can create stories of their activities that exhibit the school culture and environment thereby assisting the school in engaging with its target audience.
The school admission application process is a tedious exercise not only for parents but for the schools as well. With the start of the admission season every year, there is a surge in admission enquiries. This means the school has to deal with a lot of admission application forms and related documents.
It also means a lot of paperwork for the school staff. And dealing with so much work manually can lead to unnoticed errors and unnecessary delays as well. Alternatively, by digitising the entire admission cycle, prospective students can stay notified of the admission dates, fill out the admission form online, make fee payments and track the status of the application as well.
And all this can be done without visiting the school for any of the above steps. This considerably reduces the workload of the school staff.
This school management software feature works towards enhancing the efficiency of the school staff. It helps them to plan their work by breaking it down into simple manageable tasks along with organising and prioritising them.
It also allows the team to keep a track of the task thereby giving them an idea of time spent on a particular activity.
Thus, school management software with the right features reduces the workload of the school and its staff members. However, with the soaring number of free school management software available in the market, finding the right fit can be confusing and time-consuming. Thus, as discussed above, do not forget to keep your school requirements and the processes into consideration.
Similarly, Buzzapp also comes with a free plan which is easily upgradable as per your requirements. It is powered by machine learning algorithms that can assist you efficiently in generating leads, managing admissions, referral management and much more.
With technology being everywhere, schools cannot operate in isolation without digitising their operations. Moreover, the various features of school management software help the school with all the backend administrative functions and day-to-day activities.
It also bridges the communication gap between the school, teachers, students and parents. The school can easily notify the parents regarding any recent updates. Parents are not required to keep a tab on the school website.
Thus, along with enabling smooth functioning of the school activities, it also boosts the overall school productivity and profits.
Due to the automation of the school process, the accuracy of the data highly increases. The software also enables quick report generation due to which decision-making also becomes faster.
Moreover, there are various reports available from each module. With customised features, the reports from multiple modules can be further combined for better understanding.
Thus, the school management can generate customised reports and use them for improved decision-making.
Buzzapp is a one-stop solution with various modules that allow schools to streamline their various educational and administrative activities. It offers a user-friendly interface that makes it convenient to use for school management, teachers, staff, students, and parents.
Moreover, although it is powered by Machine Learning Algorithms, it still comes with an affordable pricing plan. Schools also have the option to start with the free plan and continue with it as long as they want.
The various features provided by good software provide the school with advanced analytics for acquiring leads and nurturing them. Apart from this with in-app chats, and video and audio calls, the school can easily engage with prospective students and their parents.
These and many more school management software features assist the school to get rid of the tedious manual work and instead go paperless. Moreover, due to digitising the admissions, the entire process becomes very convenient and secure for parents as well.